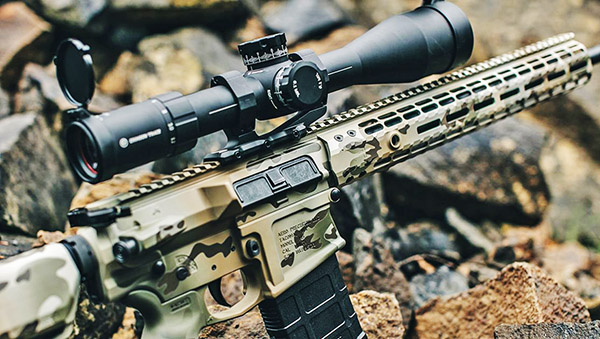 It's MOA vs. MILs in a way that easily understood, but you HOGs don't get agitated. Like we said, it's simple. 
Crimson Trace published a reticle guide not too long ago, explaining all the different reticles available on their line of rifle scopes. They have 8 different reticles for their rifle scopes (and some of their electronic sights), each intended for "specific applications". All of their scopes are FFP (First Focal Plane) scaling to make holdover easier, by the way.
Anyway, what brought that guide to our attention was an email they sent out explaining MIL vs MOA.   It's short but sweet. Check it out.
MOA vs. MIL
Crimson Trace explains as follows:
Choosing between an MOA and MIL reticle can be difficult. Here's some info you might want when shopping for your next Crimson Trace scope.